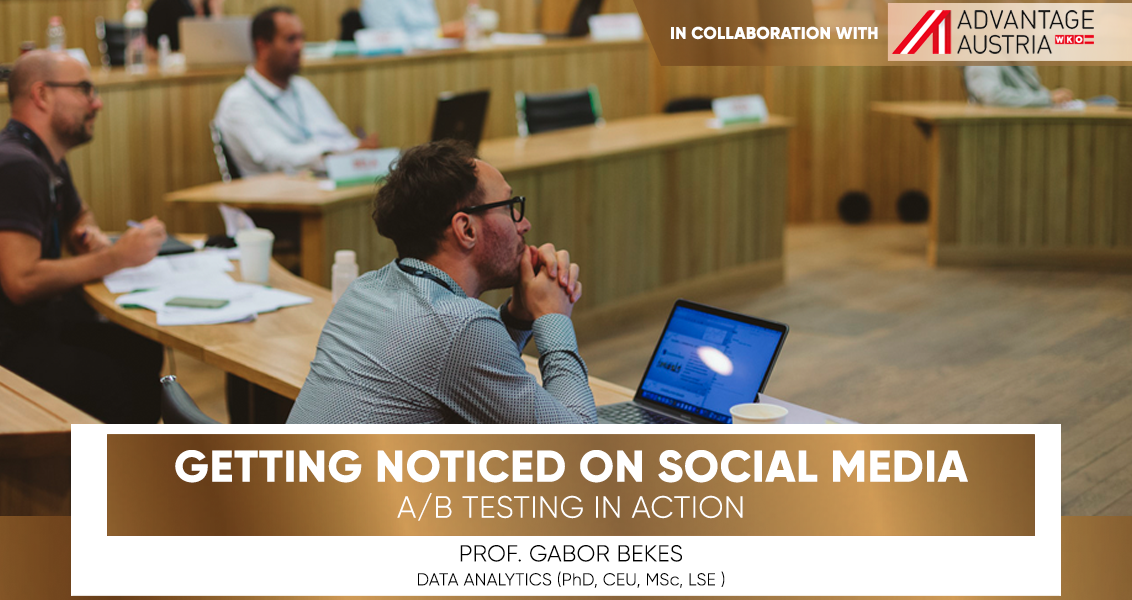 Athens / Istanbul On-Site & Online Open Day
Free Event
18:00 EET / TRT
Location: TBA

Watch the Event:
Join this unique Open Day event if you want to engage in an exciting research debate, hear first-hand about our student and alumni experiences and meet your potential future classmates.
Main Event Schedule:
6:00 PM (EET/TRT)

Welcome by Thomas Lammel, CEU Executive MBA Senior Program Manager

6:05 PM

Presenting CEU Executive MBA, Prof. Maciej Kisilowski, CEU Executive MBA, Faculty Co-Director

6:30 PM

Q&A Sessions with current CEU Executive MBA participants

6:40 PM

CEU Executive MBA for me: global alumni impact

6:45 PM

"Getting noticed on Social Media : A/B testing in Action" -- research presentation by Prof. Gabor Bekes

6:05 PM

General Q&A Session
Meet Our World-Renowned Faculty
Presenter's Bio:
Gábor Békés is an Assistant Professor at the Department of Economics and Business of Central European University, and the Head of the MS in Business Analytics Program. He is also a senior research fellow at the KRTK Institute of Economics in Hungary, a research affiliate at the Center for Economic Policy Research (CEPR). He received his Ph.D. degree in 2007 from the Central European University and an MSc in Economics from the London School of Economics. His research is focused on internationalization of firms, agglomeration and location choice, supply chains and business groups.
His new textbook, Data Analysis for Business, Economics, and Policy is forthcoming by Cambridge University Press in April 2021.