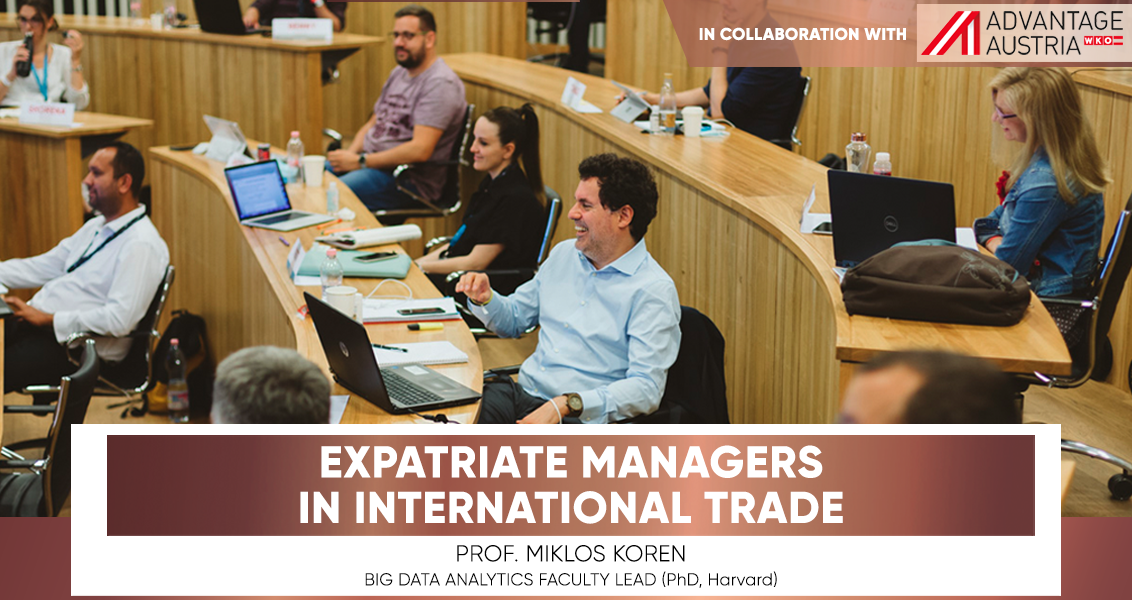 Dubai / Tel Aviv On-Site & Online Open Day
Free Event
18:30 Tel Aviv / 20:30 Dubai / 17:30 CET
Location: TBA

Watch the Event:
Join this unique Open Day event if you want to engage in an exciting research debate, hear first-hand about our student and alumni experiences and meet your potential future classmates.
Event presented in collaboration with Advantage Austria.
Main Event Schedule:
6:30 PM / 8:30 PM (GMT +2 / GMT+4)

Welcome by Thomas Lammel, CEU Executive MBA Senior Program Manager

6:35 PM / 8:35 PM

Presenting CEU Executive MBA, Prof. Yusaf Akbar, CEU Executive MBA, Faculty Co-Director

7:00 PM / 9:00 PM

Q&A Sessions with current CEU Executive MBA participants

7:10 PM / 9:10 PM

CEU Executive MBA for me: global alumni impact

7:15 PM / 9:15 PM

"Expatriate Managers in International Trade" -- research presentation by Prof. Miklós Koren

7:35 PM / 9:35 PM - 8:00 PM / 10:00 PM

General Q&A Session
Meet Our World-Renowned Faculty
Presenter's Bio:
Miklos Koren is professor of economics at CEU. He is the founder of the Business Analytics MSc program and the CEU MicroData research group and the first Data Editor of the Review of Economic Studies, a leading academic journal. His research focuses on international trade and economic development. He publishes regularly in leading international academic journals, and he has participated in numerous international research projects, including a large-scale Starting Grant of the European Research Council. He is a recipient of the Peter Kenen Fellowhsip and the Nicholas Káldor Prize. Professor Koren received his Ph.D. from Harvard University in 2005. He also holds an M.A. from Central European University (2000) and a B.A. from Corvinus University Budapest (1999). Before coming to CEU, he worked at the Federal Reserve Bank of New York and at Princeton University.