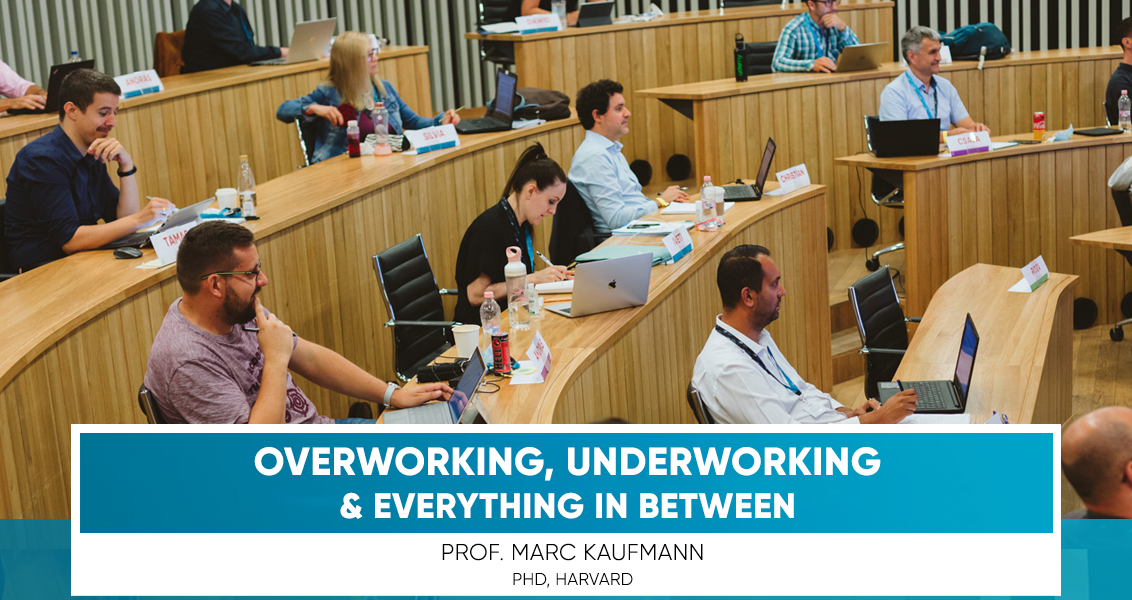 Zurich On-Site & Online Open Day
Free Event
06:00 PM CET
Impact Hub Zurich Viadukt, Viaduktstrasse 93, 8005 Zurich, Switzerland

Watch the Event:
Join this unique Open Day event in Impact Hub Zurich if you want to engage in an exciting research debate, hear first-hand about our student and alumni experiences and meet your potential future classmates.
Main Event Schedule:
6:00 PM - 6:05 PM Central European Time (CET)

Welcome by Thomas Lammel, CEU Executive MBA Senior Program Manager

6:05 PM - 6:25 PM

Presenting CEU Executive MBA - Thomas Lammel

6:25 PM - 6:35 PM

Q&A Sessions with current CEU Executive MBA participants

6:35 PM - 6:40 PM CET

CEU Executive MBA for me: global alumni impact

6:40 PM - 7:10 PM

"Overworking, Underworking & Everything in Between" - research presentation by Prof. Marc Kaufmann

7:10 PM - 7:30 PM

General Q&A Session
CEU Executive MBA: Tailored Curriculum for Experienced Managers
Presenter's Bio:
Marc Kaufmann
Prof. Marc Kaufmann is an Assistant Professor at the Department of Economics and Business at Central European University. He graduated from Harvard University with a PhD in Economics in 2017.
He does applied theory in what will soon be what was used to be known as behavioral economics. His current research projects center around projection bias and narrow bracketing, including experimentally measuring these biases, as well as exploring how they affect work and study decisions, with a focus on implications for education and personnel management.