Plan or Experiment for Global Entrepreneurs?
16 April 2021
"There is relatively little agreement on the international entrepreneurial decision-making process," points out Prof. Yusaf Akbar, Associate Professor of Strategy and the keynote speaker on 20 April Moscow Open Day, in his interview with Thomas Lammel.
REGISTER FOR THE MOSCOW OPEN DAY HERE
Thomas Lammel, CEU Executive MBA Senior Program Manager: You have devoted your intellectual and research effort to understanding strategies in emerging and uncertain contexts. Where does your dedication for this topic come from?
Yusaf Akbar: Two vectors are shaping the business world in which we operate and strategies. First, the spatial allocation of business activity has expanded into parts of the world that historically have been off the map in a business sense. By this I mean fast growing developing economies in Africa and Asia in particular. This produces important feedback loops on the so-called developed world exponentially increasing interdependence between economies and societies worldwide. Secondly, the speed by which existing business models, practices and strategies evolve has increased. Since 2008, we have had the biggest recorded financial crisis in history; the largest refugee crisis since World War II and now the biggest pandemic since the Spanish Flu a century ago. My interest in research is to get my head around the meaningful and practice-centered implications of these remarkable changes (or crises).
We will explore the balance between strategic planning and experimentation that global entrepreneurs employ to expand their international footprint. The results are quite interesting!
Thomas Lammel: You've come to CEU and Vienna having lived in more than 12 countries since adulthood. How international is CEU and why is this valuable in your view?
Yusaf Akbar: While I am not a believer that the 'world is flat,' with a few exceptions, professionals who want to progress and succeed need to get used to the need to tolerate and adjust to diversity and cosmopolitan business contexts.
CEU exposes our students to this complexity and emphasise the need for tolerance and flexibility. Diversity creates anxiety for sure, but if you engage with an open mind, there is so much to be gained.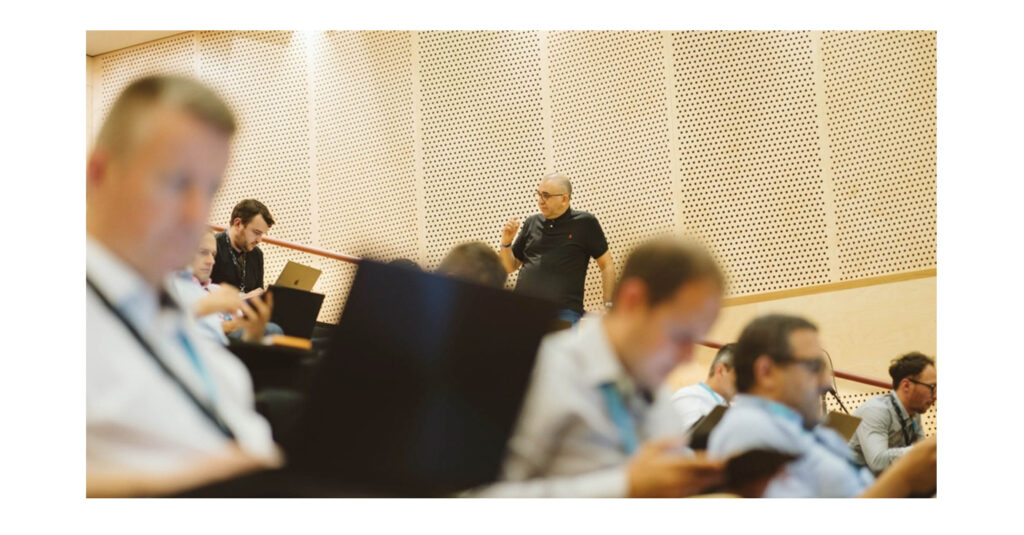 Thomas Lammel: The world is experiencing unprecedented challenges due to the Covid-19 pandemic. What advice would you give to people who consider applying for CEU Executive MBA in this difficult time?
Yusaf Akbar: While we have been positively surprised by how resilient we have been using communication technologies to run online learning, not a single person could say that it matches the richness and quality of face-to-face education and its numerous benefits such as networking.
Remaining fully compliant with public health and safety considerations, CEU Executive MBA is committed to facilitating as much face-to-face education as possible. An expensive online MBA is a bad choice!
Thomas Lammel: The world is waiting for a route out of the Covid-19 pandemic. Once we begin a post-pandemic world, how do you see business strategies evolving?
Yusaf Akbar: We need to move beyond clichés like 'new normal'. Not only are they boring intellectually, they don't accurately describe a post-pandemic world. The nature of the post-pandemic world will be largely determined by two factors: the way consumer and buyer behaviors have changed and the degree to which government intervention retreats after the pandemic. Executives should strategize around a set of possible scenarios taking into account their industrial, country-specific and market contexts. If I am a retailer, the chances are we will see online buying remain permanently higher. If you run an international company with executives used to flying around the world for meetings, you should expect to cut your travel budget for the foreseeable future. By contrast, hospitality will largely revert to normal once a scaled vaccination program is completed. Last but not least, there has been no real change for companies such as energy who have continued to operate during the pandemic and will do so afterwards.
Thomas Lammel: You balance your academic career with a love of travel, being a globetrotter yourself. How have you coped with the pandemic, given that flights have been grounded for months?
Yusaf Akbar: It's been tough. But it has also presented an opportunity to re-charge the batteries. Travel, while invigorating is also tiring – especially getting on a plane. I don't miss long lines at security, flight delays and the like!
>>> Curious? Register here for CEU Executive MBA Moscow Open Day to participate in Yusaf's presentation!