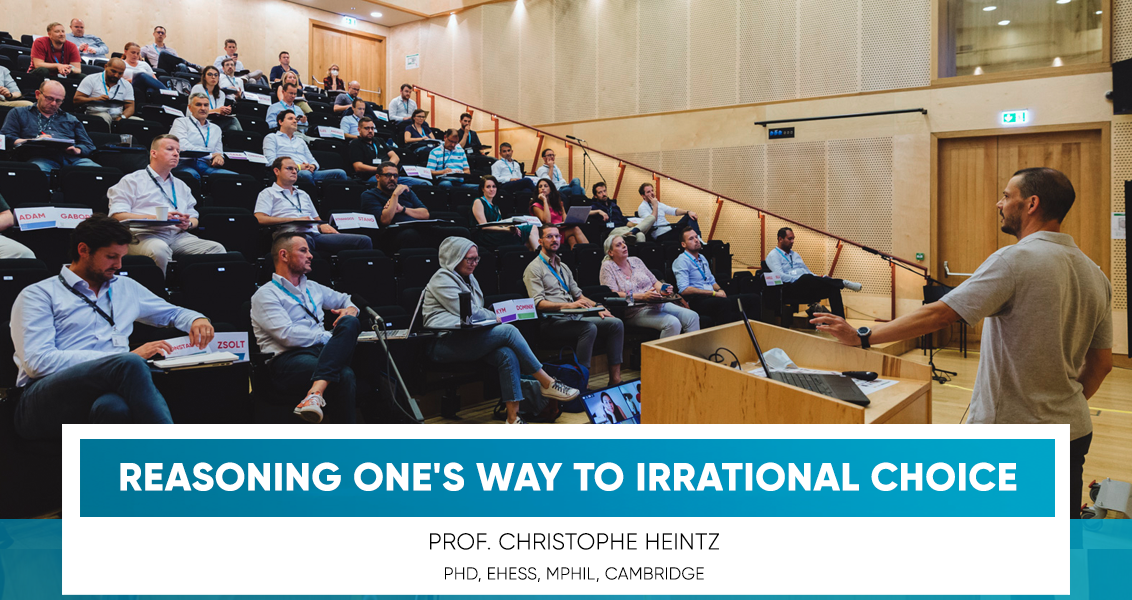 Vienna On-Site & Online Open Day
Free Event
06:00 PM CET
Quellenstraße 51, 1100 Vienna

Watch the event:
Join this unique event on our brand new Vienna campus if you:
Main Event Schedule:
6:00 PM - 6:05 PM Central European Time (CET)

Welcome by Thomas Lammel, CEU Executive MBA Senior Program Manager

6:05 PM - 6:25 PM

Presenting CEU Executive MBA - Prof. Yusaf Akbar, CEU Executive MBA, Faculty Co-Director

6:25 PM - 6:35 PM

Q&A Sessions with current CEU Executive MBA participants

6:35 PM - 6:40 PM CET

CEU Executive MBA for me: global alumni impact

6:40 PM - 7:10 PM

"Reasoning One's Way to Irrational Choice" -- research presentation by Prof. Christophe Heintz

7:10 PM - 7:30 PM

General Q&A Session
Christophe Heintz on a 'New Perspective'
Presenter's Bio:
Christophe Heintz is working on the role of adaptive cognition in shaping economic behavior, cultural evolution, and the history of science. Scientific practices and economic choices have traditionally been described as rational. Christophe attempts to describe them as resulting from both environmental/contextual and psychological causal factors, with a focus on evolved cognition.
Christophe Heintz is leading the research group ACE (Adaptive Cognition and Economics). He studied mathematics and philosophy at the universities of Paris (Sorbonne and Diderot) and Cambridge. He worked for his Ph.D. at the Institut Jean Nicod, Ecole des Hautes Etudes en Sciences Sociales. Before coming to CEU, he was a research fellow at the KLI for Evolution and Cognition Research in Vienna.