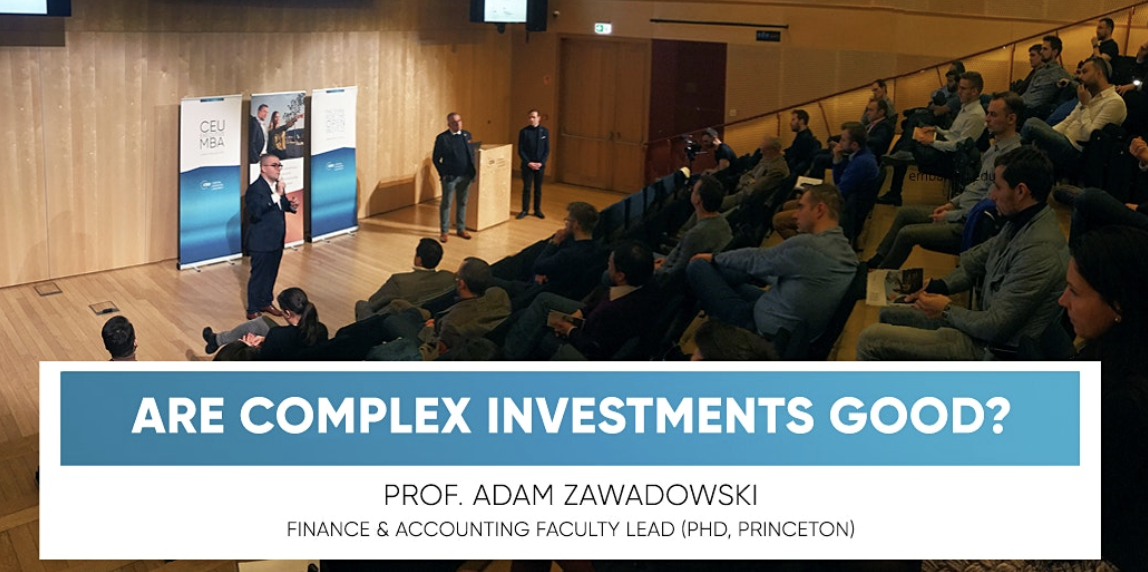 Vienna On-Site & Online Open Day
Free
18:00
Quellenstraße 511100 Wien, Austria

Watch the event:
Join this unique event, online or at our state-of-the-art Vienna campus, if you:
Want to engage in an exciting research debate about the role of complex investments during the COVID-19 emergency and beyond;

Hear first-hand about our student and alumni experiences;

Meet your potential future classmates.
Main Event Schedule:
6:00 PM - 6:05 PM

Welcome by Thomas Lammel, CEU Executive MBA Senior Program Manager

6:05 PM - 6:35 PM

"Are complex investments good?" -- research presentation by Prof. Adam Zawadowski

6:35 PM - 6:55 PM

Presenting CEU Executive MBA -- Prof. Yusaf Akbar & Prof. Maciej Kisilowski, CEU Executive MBA Faculty Co-Directors

6:55 PM - 7:10 PM

CEU Executive MBA for me: global alumni impact

7:10 PM - 7:30 PM

Q&A Sessions with current CEU Executive MBA participants

7:30 PM - 7:45 PM

General Q&A Session
President and Rector Michael Ignatieff on the Open World
Presenter's Bio:
Prof. Adam Zawadowski
Adam Zawadowski is an Associate Professor of Finance and the current Head of the Department of Economics and Business at the Central European University. He received his Ph.D. in economics from Princeton University. Prior to joining CEU, he taught at Boston University Questrom School of Business. His research interest is in financial frictions, attention allocation, liquidity, credit default swaps, and financial networks that appear in leading academic journals, including Review of Financial Studies, Quantitative Finance, and Journal of Economic Theory.